16
years

Coverage of topical economic issues in the Urals, Russia and beyond
700+
Participants
Attend the conference
annually
45+
Countries
In geographical coverage of attendees in 2020
100+
Speakers
Share key research and cases at the conference events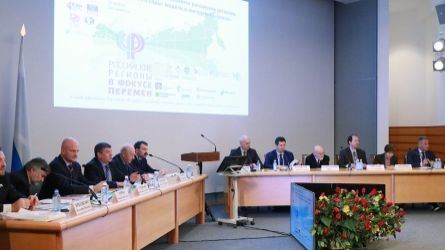 the CONFERENCE PROGRAMME
The programme includes business and academic days, which will include:
Plenary sessions and round tables

Open lectures and workshops from invited experts

More than 20 research session and for the scientific community

Youth Forum

Networking events
Special events within the programme:
KEY TOPICS OF THE CONFERENCE2021
Tools of economic development in the context of a pandemic and the post-crisis period. The consequences of the crisis for enterprises, cities and regions. 
Strategy of socio-economic development of the Sverdlovsk region until 2035. Smart specialisation, digital, green economy and ESG as concepts in a single vector of territory development. 
Digital transformation of Higher Education: exchange of best international practices between universities, integrators and platforms. 
Sports mega-events-2023. Prospects and commitments for the region. 
Human well-being in the context of digital transformation of society. 
Development of world-class scientific and educational centers: current state, cases and tasks. 
Scientific and technological development and the policy of digital transformation: a regional projection. 
Climate protection in industrial regions and big cities. Development of strategies to support industry and territories, taking into account the need to reduce the negative impact on the climate.
UrFU campus as a center of digital transformation of the region. 
Economic growth, the future outlook of oil market and fiscal sustainability. 

The events are planned in hybrid format in accordance with epidemiological guidelines.
For all key events, an online connection will be organized with the main speakers and participants at the conference site in Ekaterinburg.